Darkhorse Recent Obituaries
Lawrence C. "Larry" Prokop D Troop 1/4 Cav ARP 1969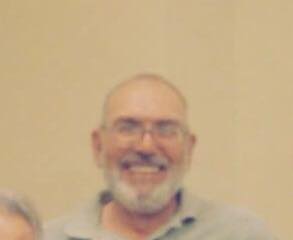 Lawrence C. "Larry" Prokop Died August 28, 2015 Lawrence Clement "Larry" Prokop, 72, of Bellaire, died at his home Friday, August 28, 2015. Larry was born July 13, 1943, the youngest child of Frank and Anna (Apfel) Prokop, in Detroit. He was united in marriage with Linda Dawson on October 24, 1970, at United Methodist Church in Central Lake. Larry attended LaSalle High School in Detroit and graduated from Bellaire High School. Larry was a veteran of the United States Army, where he attained the rank of Staff Seargant. He served in the Vietnam War and was discharged honorably as a combat wounded veteran in 1969. Larry earned the Bronze Star Medal, Purple Heart, Good Conduct Medal, National Defense Service Medal, and the Combat Infantryman Badge. Larry served in the Army from Dec. 19, 1963 until Dec. 25, 1969. To his brothers from Vietnam, Larry was forever "Prepared and Loyal." Larry loved his family, and was proud of his colorful and lively clan, including his siblings, Mary Ann, Lucille, Frank Jr., and Shirley. Linda and Larry always wanted a large family, and they were blessed with Peter in 1971. Though they had no more children together, Linda and Larry hosted a generation of local children at their home daycare, and Peter was never lacking a playmate. The deeply bonded trio of Larry, Linda and Peter was exemplified by the family fishing boat named "Pelada," a combination of their first names. Larry was a loving husband and father; his extended family of in-laws, friends and dear neighbors meant everything to him. Larry Prokop's passion in life was fishing. While some may have considered Larry's fishing an obsession bordering on illness, they needed to understand that his endless hours of warm water fishing was merely a hobby in his eyes. His true passion was fly fishing, and he was living the Trout Bum lifestyle long before it became more mainstream. While hours were spent discussing the virtues of flies and insect hatches, his sermons on the perils and possible damnation of the angler casting a Royal Wulff were priceless. He also was an incredibly generous man. He was generous with his knowledge, his time, and his money, especially when it came to introducing children to the outdoors and the joys of fishing. He helped found Kids Fishing Day in Bellaire in 1975, with members of the Bellaire Conservation Club. Area conservation groups helped stock the Pond at Meadowbrook in Bellaire with thousands of fish, and hundreds of kids showed up every year for the fun. Larry also had a great love for upland bird hunting and his succession of English Setters who provided mirth, companionship, and the opportunity to test one's patience on a daily basis. Larry is survived by his son, Peter (Alison) Prokop; grandson, Arthur; Siblings, Frank Jr., Lucille and Shirley, his in-laws, The Dawson family; and many nieces, nephews, friends and neighbors. He loved all of you deeply. He was preceded in death by his beloved wife, Linda Kay (Dawson) Prokop; his sister, Mary Ann; his parents and grandparents; and his last dog, Riley James. A graveside service with full military honors will be held at 8 a.m. Tuesday, Sept. 15, 2015, at Lakeview Cemetery in Bellaire. In lieu of flowers, memorial donations may be made to Bellaire Conservation Club, c/o Kids Free Fishing Day, P.O. Box 177, Bellaire MI, 49615. Arrangements are being made by Mortenson Funeral Home of Central Lake.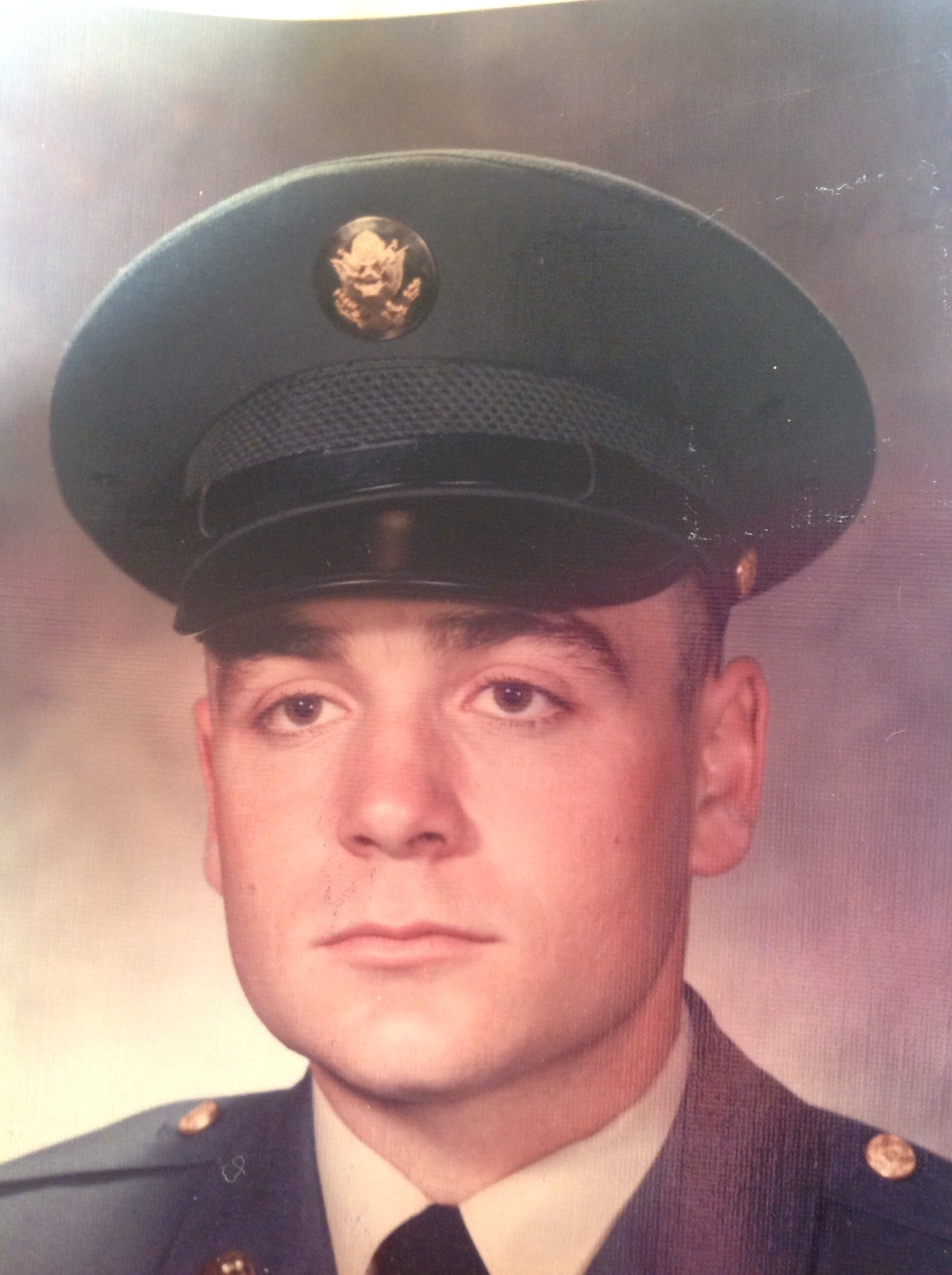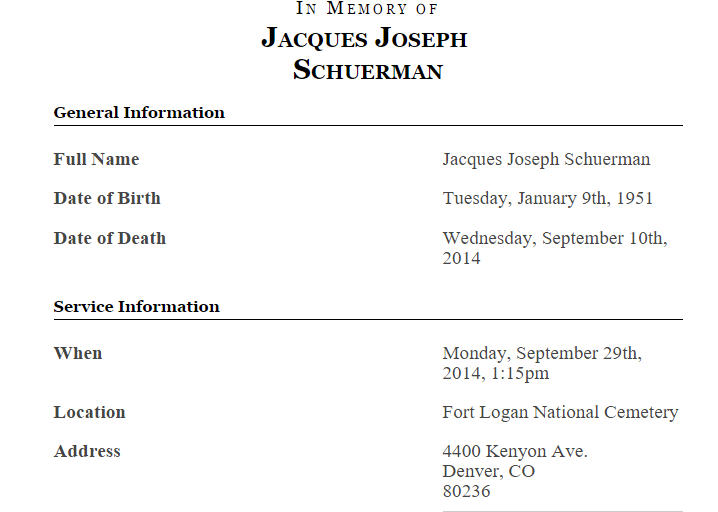 Jacques "JACK" Schuerman was a member of Darkhorse serving in C Troop 16th Cav in Soc Trang 1970 and then traveling to Can Tho where he remained until 1971. Jack served bravely as a Crewchief and in Maintaince during his tour. Jack will be truly missed by his Darkhorse Brothers. Rest in Peace Brother.
Obituary for Bradley Fredrick Linsmeyer "Gramps"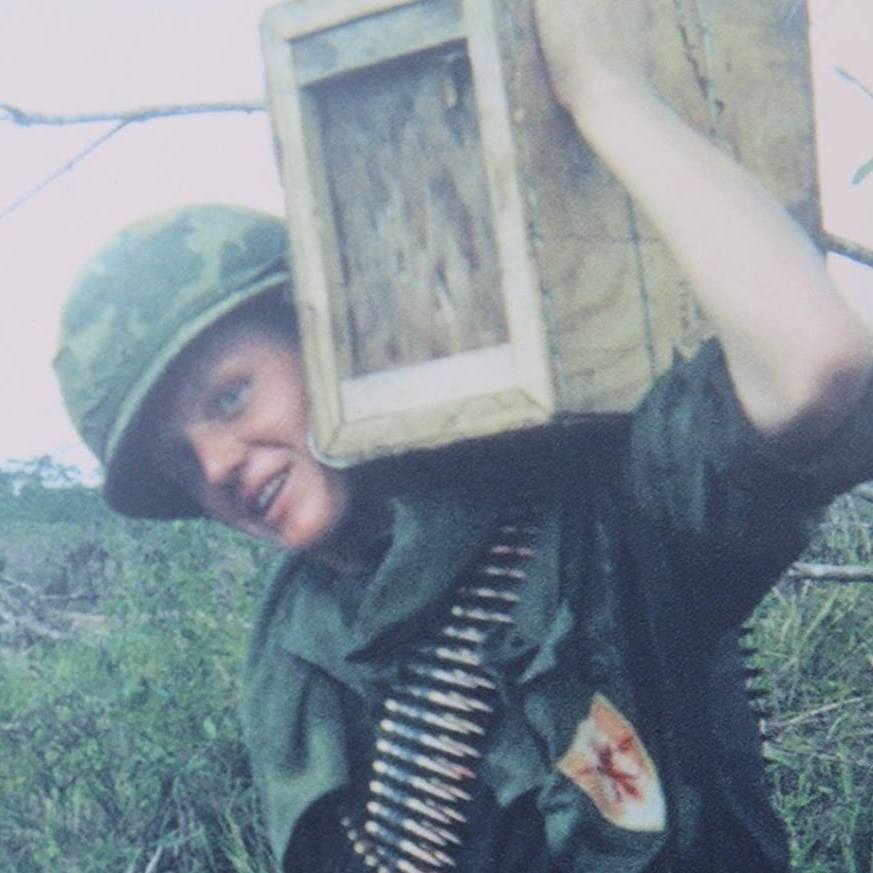 Bradley Fredrick Linsmeyer "Gramps"
age 67 of Butternut, died peacefully at his home Tuesday July 7, 2015. He was born on February 10, 1948 in Park Falls and was the son of
Gertrude (Linsmeyer) Dul. He spent most of his life in Butternut and on April 27, 1968 he married Lucky Louise Storm. After proudly serving in
the Army during the Vietnam War, he came home to his lifelong passion of working in the woods. He enjoyed fishing, hunting, and spending
time with family and friends.

He is survived by:
(2)children:
Brenda (Dave) Dragovich of Butternut
Sara (Jim) Schultz of Butternut
(5)grandchildren:
Daniel Linsmeyer
Jacob Luhtala Jr.
James Linsmeyer
Katelyn Schultz
Nicholas Schultz all of Butternut
(1)soon-to-be great-grandson
(1)brother:
Bernard (Juli) Dul of Butternut
(1)nephew
and many relatives and friends.

He was preceded in death by his mother in 1979, his wife Lucky in 1972 and son Fredrick August Linsmeyer in 1981.

The Memorial service will be held on Friday July 17, 2015 at 11:00 am from St. Paul's Lutheran Church in Butternut. Rev. John A. Deitz will officiate.

Visitation will be held on Friday July 17, 2015 at 10:00 am until the hour of service at the church.

Burial will follow at Butternut Union Cemetery. Military rites will follow the service under the auspices of the Butternut American Legion.

The Novitzke Funeral Home is assisting the Family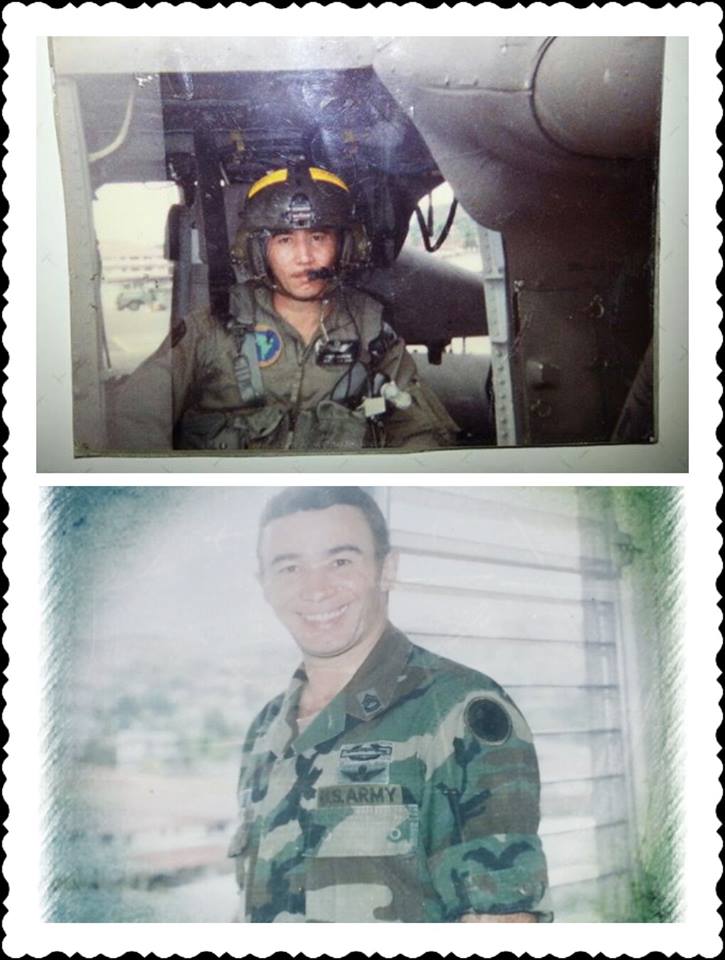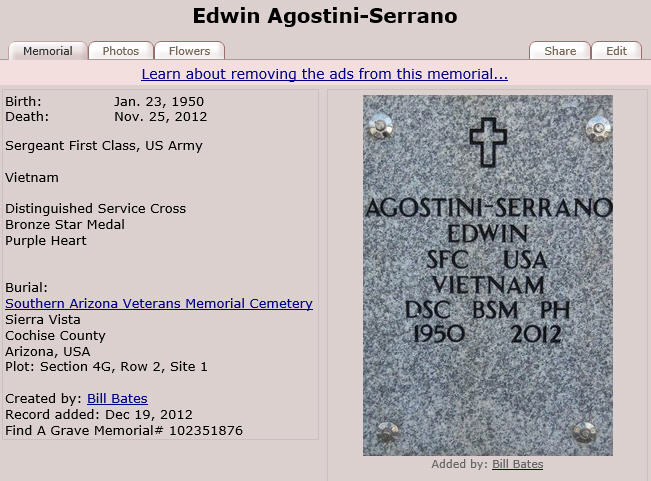 Jimmy Russell, Darkhorse 1968-69, Mustang Crew Chief D Troop 1/4 Cav. 1st Infantry Division.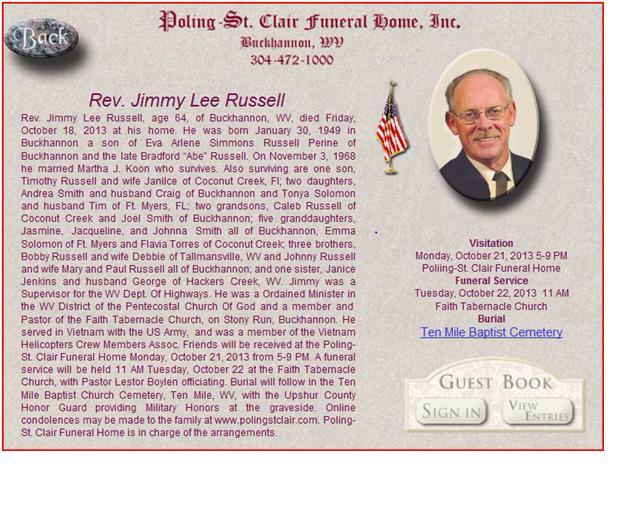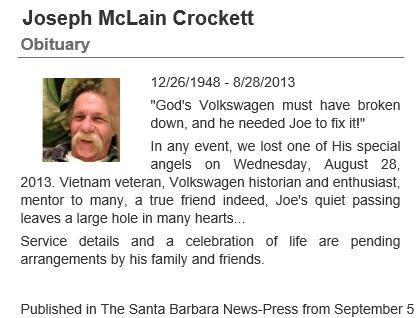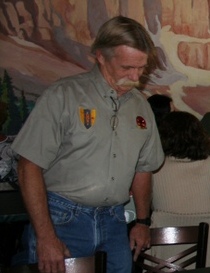 David John Fesmire
Sept. 23, 1952 to Nov. 20, 2007
Dave "Fezz" Fesmire passed peacefully on Nov. 20, 2007 at home with family surrounding him. Dave and Karen, along with their daughters Kindra, Katti and Mikki made Lucerne their home in 1987. Dave loved and supported his girls and their activities. You could find him on the sidelines at soccer, softball, volleyball and basketball games. He supported his daughters while cheerleading at Upper Lake football games – he knew all the cheers! Dave loved his grandchildren, Dannyelle, Jerry Lee, Johnny and Jason. He enjoyed riding his Harley Davidson motorcycle, being with friends, hunting, family camping, geocaching and scuba diving. Dave's dedication to the Lucerne Fire Department began as a volunteer medic/firefighter in 1987. He joined the Northshore Fire Authority family permanently in 2002 where he was promoted to Captain. Dave served on the North Coast Emergency Medical Services Advisory Board, contributing to the enhancement of Lake County's Emergency Medical Services system.
Dave loved his family and was committed to his community, but his proudest accomplishment was serving his country. He served two tours with the United States Army in Vietnam as a Helicopter Crew Chief and Door Gunner January 1971 to January 1973. He was assigned to the 271st Assault Helicopter Company then transferring to C Troop 16th Cavalry Darkhorse Unit and proudly serving in the Fourhorsemen Aero-Lift Platoon. Honors earned include two Bronze Stars, one Purple Heart, and 34 Air Medals for combat flight time, one with Valor for the rescue of a downed helicopter crew.
Dave was a member of the Vietnam Helicopter Crew Member Association. This evolved into what became his passion – reuniting brothers from the Darkhorse unit. Dave became Unit Organizer and Reunion Director (or Mother Hen and Chief Herder of the Darkhorse Flock). He and "son" Russell were responsible for reuniting hundreds of brothers. The Darkhorse Family continues to grow and thrive and will be forever grateful to Dave. Dave was an Honorary Aero Rifleman, a Distinguished Trooper of the 1st Squadron, 4th U.S. Cavalry, Quarter Horse Association, member of the Vietnam Pilots Association. He was also a member of the Vietnam Veterans of America Lake County Chapter 951. For those who attended the Celebration of Life at Fezzy Fest-what an honor.
A memorial procession will begin at 10:45 a.m. Saturday, Jan. 12 at the intersection of 11th and Country Club in Lucerne, past Lucerne Elementary School to Hwy 20, to 7th Street. Military and Fire Services will commence at the Lucerne Fire Station following the procession. Dave was a husband and best friend, a great Daddy, a fun Poppa Pie, a kind son, an amusing brother, a respected comrade, a spirited co-worker, a true friend, a loyal employee and an honest neighbor. We miss you so much. You will forever be in our hearts. In lieu of flowers, donations may be made to the Fesmire Trust Fund at any Westamerica Bank branch.
Aug. 1, 1948 - Oct. 2, 2012
James (Jim) Bernard Gratton passed away peacefully at his home in Willits, CA., on Oct. 2. Born in Wisconsin, on Aug. 1, 1948, he lived in Benicia, CA., most of his life. He was preceded in death by his mother, Marjorie Cramer (Kervina), father, Jack Gratton, and grandson, Jackson Hill.
Survived by his daughter, Jaime (Gratton) Hill; son in law, Benjamin Hill; granddaughter, Alexandria Hill; sister, Barbara (Gratton) Aton; brother in law, Robert Aton; brother, Richard Gratton; uncle, Ray Kervina; aunt, Gloria Kervina; numerous nephews, nieces, cousins and many lifelong dear friends.
James served his country as a Sergeant in the United States Army, D Troop, 1st Squadron, 4th Cavalry Arrow Platoon, 1st Infantry Division bringing home three Bronze "V" stars, a purple heart, numerous awards of air metals and most importantly great friends that he holds dear to his heart.
He enjoyed his life in the home that he built in Willits and spent his days working hard on his property or sitting on his porch spending time making precious memories with his family and friends.
Honoring Jim's request, no services will be held. A celebration of his life will be held on Saturday, Oct. 27, at the Benicia Veterans Memorial Building, Casa Grand Room from 1 to 5 p.m., 1150 First St., Benicia CA 94510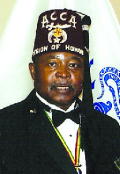 Clarence Holloway Jr. Clarence Holloway Jr., 63, of Charlottesville,, passed away on Monday, July 2, 2012.

He was born on April 14, 1949, to the late Clarence Holloway Sr. and Annastisia Peggy Wilson. He is survived by his wife, Vicki Holloway; by his sons, Richard Anthony Holloway and Erick James Holloway; and by his three granddaughters, Ashanta, Janelle and Azairreah.

Clarence was a Master Mason, a Shriner and a 32nd Degree Scottish Rite Mason, he was a member of the Fork Union Lodge 127 A.F. & A.M. , a Member of the Knights of St. Andrew, and an ACCA Shriner Noble, where he was also a member of the Legion of Honor. A veteran of the United States Army Airborne Rangers, he was awarded the Silver Star, Bronze Star, and Purple Heart for his heroic service during the Vietnam War in 1969 and 1970. A funeral service will be held at Hill and Wood Funeral Home in Charlottesville, Virginia, 5 p.m. Saturday, July 7, 2012, with Pastor Larry Holt officiating. The family will receive friends from 3 until 5 p.m. Saturday, July 7, 2012, at the funeral home. In lieu of flowers, memorial contributions in Clarence's name may be made to the American Cancer Society , 1445 East Rio Road, Charlottesville, VA 22901. Friends may send condolences to the family at www.hillandwood.com.
Robert A. Krehely
Robert A. Krehely, 63, of Egg Harbor Township, N.J., passed away at home on Oct. 20, 2011. A viewing will be held Monday, Oct. 24, from 10 a.m. to 12 noon with a service at noon at the George H. Wimberg Funeral Home, 1707 New Road, Linwood, N.J. 08221. Interment will follow at Atlantic County Veterans Cemetery, Estell Manor, N.J. Robert was born in Passaic, N.J. After high school, he served in the US Army in Vietnam and was a two time Purple Heart recipient. After leaving the service, he was employed as a civilian supervisor for the U.S. Army. Robert is survived by his wife, Mary Krehely; daughter Cheryl Taylor (Ken) of Elkton, Md.; son Robert Krehely (Amy) of Clinton, N.J.; his mother, Mildred Krehely of Melbroune, Fla.; his sister, Andrea Shultz of Melbourne, Fla., and his brother Ronald Krehely of Palm Bay, Fla. Robert is also survived by his three grandchildren, Celia, David and Gavin. He was predeceased by his father, Andrew Krehely. In lieu of flowers, the family request donations be made in Robert's name to the American Heart Association .
Published in Star-Ledger on October 23, 2011
Jack Allen Vick

Born on Mar. 8, 1952
Departed on Feb. 15, 2011 and resided in Keysville, VA.

Crew chief with16th Air Cav during 1970-71 in Can Tho

Visitation:

Service:

Cemetery:

Jack Allen "Al" Vick

Jack Allen "Al" Vick, 58, passed away Tuesday, February 15, 2011 with his family by his side at his home. Al was born March 8, 1952 in Portsmouth, Virginia. He was the son of the late William Henry and Gladys Roberts Vick. He was preceded in death by his parents; his former wife Magdeline "Maggie" Vick Whitfield; and his son, William Russell Vick.
Al was well known by his friends and family as "Cowboy Al" because of the love for his horses and many trips out west to ride horse back through the mountains. Al served his country proudly in the US Army during the Vietnam Era.
Upon returning home from serving his country he met the love of his life and they began their journey through life together. They raised their three daughters in Portsmouth where he lived most of his life. In 1991, Al found himself on a new journey when he moved his family to a new home in Keysville, VA. This is where he established "Ricochet Ranch" where he enjoyed raising his animals and working for himself.
Al is survived by his three daughters, Marie Vick Morgan and husband Jeff of Rocky Mount, NC, Kelly Vick Carter and husband Earl of Spring Hope, NC, his beloved baby girl, Crystal Vick Mitchell and significant other John Marks of Louisburg, NC; and special friend, Donna Whitaker of Keysville, VA; his grandchildren whom he adored, Amanda Woodson, Amy Woodson, Preston Carter, James Allen Carter, and Lane Vick (his grandchildren thought he hung the moon!); a special nephew, Bennie Goddard of South Mills, NC; brothers, Billy Vick and wife Barbara Ann of Chesapeake, VA, Bruce Vick of Keysville, VA; and sister, Linda Wilborn and husband Rowland of Portsmouth, VA and many more nieces and nephews. He also leaves behind his companions, seven horses, and two dogs-they were like his children.
"Daddy you will be dearly missed and our memories
will remain forever in our hearts."
Funeral services will be held 2 pm Saturday, February 19, 2011 at Mt. Nebo Baptist Church. The family will receive friends from 12 to 2 pm prior to the services at the church. A committal service will immediately follow with military honors. In lieu of flowers please send memorials to the National Liver Foundation at www.liverfoundation.org or to the AMVETS national service foundation at www.amvetsnsf.org. The Browning-Duffer Funeral Home in Keysville, VA, is in charge of arrangements.

PFC Benjimin "Benji" Kuhn

Final Funeral Details for
Vietnam War Veteran
US Army Darkhorse ARP

The Family of Benjimin Kuhn has notified us that Ben died Monday, 13 December 2010 after a long, courageous battle with cancer. Ben Kuhn was a Darkhorse ARP who served in Troop D (AIR) 1st Squadron 4th Cavalry, 1st Infantry Division from December 1968 to December 1969. He was in 44 Squad and carried the M-60. He was known as "Gunner Kuhn" to all of us who served with him. The Darkhorse Troop is invited to attend Ben's funeral.

Burial service with military honors will be at 1400 hrs (2pm) on Friday 17 Dec:
Missouri Veterans Cemetery
5201 South Southwood
Springfield, MO 65804
(417) 823-0252

Memorial service will be at 1400 hrs (2pm) on Saturday 18 Dec:
Broadway Baptist Church
2537 North Broadway Avenue
Springfield, MO 65803-1207
(417) 865-7311

Ben's family sends their thanks and appreciation to everyone for their prayers and the phone calls and visits. Ben found great inspiration in the phone calls and visits from his fellow troopers. If you wish to send a card, you can mail to the following address.
The Benjimin Kuhn Family
760 North Fallbrooke Terrace
Springfield, MO 65802
Michael J. Conge
Conge, Michael J.
Dansville: On 2/8/10, at age 64. US Army Vietnam veteran. Husband of Rachel Anne (Willis) Conge. Father of Shawn (Carrianne) Conge of Livonia, Charles (Erica) Conge Dansville, Catherine Anne (Timothy) Burroughs of TX, Richard Conge of Rochester, Kim Marie Conge of Geneva, Tracey Masten Dansville. Brother of Billy (Raquel Morales) Conge of Rochester and Carl John Conge Jr., Ontario. Friend of Kaye Lyons, Seven grandchildren, several nieces, nephews and many friends.
Calling Thursday, 7 to 9pm at the Hindle Funeral Home, Inc., 271 Main St., Dansville. Services will be held Friday morning at 11:00am at St. Paul's Lutheran Church in Dansville. Contributions may be made to the family.
ARP 1966-1967, Dansville, Ny
Albert L. Baker II
SPRING LAKE - Retired Army Sgt. 1st Class Albert Lansing Baker II, 62, of Spring Lake, died Monday, Aug. 24, 2009, in UNC Hospitals in Chapel Hill. Mr. Baker was a veteran of the Vietnam War. He is survived by his daughters, Dawn Baker of Forest, Va., and Shelly Cogovan and husband Rob of Waterbury, Conn.; stepdaughter, Angel Cline of Hope Mills; two grandchildren, Chloe and Ryan Cogovan; and a stepgrandson, Justin Young. A funeral service will be held Friday, Aug. 28, 2009, at 11 a.m. in Jernigan-Warren Funeral Home in Fayetteville. Burial will follow in Sandhills State Veterans Cemetery with military honors. The family will receive friends from 6 to 8 tonight at the funeral home. In lieu of flowers, memorials may be made to the Disabled American Veterans, Attn: Gift Processing, P.O. Box 14301, Cincinnati, OH 45250-0301. Services entrusted to Jernigan-Warren Funeral Home of Fayetteville.
William Jones
10/4/46 - 7/21/09
William B. Jones, beloved husband of Judy Parrish-Jones, died on July 21, 2009. Will was born in October, 1946, to John and Ellen Jones in Merced, CA. In high school, he was the California state wrestling champion in his weight class. In 1967, he enlisted in the Army and trained as a helicopter mechanic and then helicopter pilot, and was assigned to Vietnam. In Vietnam, he flew light observation helicopters. He was shot down three times, and the third time barely escaped with his life after suffering severe burns over his head, arms, and shoulders getting out of the helicopter and trying to rescue his gunner. After a year of recovery, Will returned to full duty in the Army, serving in Korea and at Fort Carson, Colorado, before retiring as a Captain in 1975. He was briefly married and had a son, who tragically died of SIDS. He stayed in the Colorado Springs area, with stints as a farrier and ranch foreman, EMS pilot, and charter pilot; he also flew off tuna boats as a fish spotter in Africa, South America, Alaska, and New Zealand.In 1990, he moved to Cheney, WA, to be closer to airlines serving his work site in Alaska. While working in Alaska as a charter helicopter pilot, he met Judy, and after a long courtship, he moved to Tucson, AZ, where she was teaching at the University of Arizona. They were married in 1996. In a twist of fate, they moved back to the Palouse in 2003 when Judy was hired for an administrative position at the University of Idaho. By that time, he had given up flying because of failing health as a result of damage to his lungs when he was burned. Will was a life-long horseman, collector of firearms, fisherman, hunter, and true hero. Some of his exploits and his near-fatal crash are described in a book, Low-Level Hell, by Hugh Mills. Will's call sign was Darkhorse 18. In addition to the Purple Heart, he was awarded a Silver Star and a Bronze Star for valor on the battlefield and earned numerous Distinguished Flying Crosses and sharpshooting medals. He is survived by his wife, Judy; a brother, Jim of Saudi Arabia; cousins and uncles; loving in-laws; and many friends, especially his good friends George and Ray. He will be buried with full military honors in the Ft Lyons National Cemetery, Las Animas, CO.
SLUSHER BILLY J
LTC Billy "Bill" J. Slusher was a VHPA member who died after his tour in Vietnam on 11/24/2009 at the age of 74
Lawton, OK
Flight Class 60-3
Date of Birth 04/18/1935
Served in the U.S. Army
Served in Vietnam with D/1/4 CAV 1 INF in 65-66, C/3/17 CAV in 67, B/3/17 CAV in 69, C/3/17 CAV in 69
Call signs in Vietnam CHARLEYHORSE 6, MUSTANG 6
This information was provided by J.R. Thomas
More detail on this person: Age 74, Lawton - Funeral services will be 1:00 p.m. Monday in the Becker Funeral Home Memorial Chapel with Chaplain (LTC) Paul Andreasen officiating. Colonel Slusher died Tuesday in Lawton. Burial with full military honors will be in the Post Cemetery, Fort Sill. He was born April 18, 1935 in Oklahoma City. He graduated from Newcastle High School in 1953. He attended the University of Oklahoma and received a BA in History in 1958. He was commissioned in the U.S. Army through the R.O.T.C. program. He married Sylvia Weaver on May 27, 1960. He spent most of his twenty year Army career flying both fixed and rotary wing aircraft and was involved in the early development of armed helicopters. He served two tours each at Fort Sill, Oklahoma, Fort Hood, Texas, Fort Knox, Kentucky and three tours of duty in Vietnam. He also served tours of duty in Germany and Fort Rucker, Alabama. His awards and decorations include the Army Aviator Badge, Vietnam Service Medal with Seven Service Stars, Purple Heart, National Defense Service Medal, Republic of Vietnam Campaign Medal, Presidential Unit Citation, Armed Forces Reserve Medal, Distinguished Flying Cross with First Oak Leaf Cluster, Bronze Star Medal with Second Oak Leaf Cluster, Senior Army Aviator Badge, Air Medal with V Device and Nineteenth Oak Leaf Clusters, Four Overseas Service Bars, Republic of Vietnam Gallantry Cross Unit Citation with Palm and the Meritorious Service Medal. His last Army position was with Cameron University as Assistant Professor of Military Science from October 1973 to July 1976 and became Professor of Military Science from August 1976 until his retirement from Active duty in May of 1979 with over 20 years of active service. Following his retirement from the Army he spent one year teaching High School R.O.T.C. in Houston, Texas, and sixteen years working for the Oklahoma Department of Human Services as a job developer. He was a member of the Vietnam Veterans of America and was known as the "Ole Redbird" caller on the Sports Animal Radio Program. He was member of the DAV and a past member of the Noon Lion's Club. He is survived by his wife, of the home; a daughter and son in law, Dina and Gregory Seward, Lawton; two granddaughters, Lauren Blount, and Melisa Seward, both of Lawton. Memorial contributions may be made to the Oklahoma Medical Research Foundation, 825 NE 13th Street, Oklahoma City OK 73104 or to the charity of the donor's choice. The family will greet friends from 2-4 pm Sunday at the funeral home.
Richard (Venesky) Bares
Bares, Richard (Venesky) 59, passed away 11/23/2008 surrounded by his family in his home in Olympia, WA, following a 4-year battle with Multiple Myeloma. Dick was born 4/3/1949 in Mpls to Dorothy & Andrew Venesky. He was raised in Bloomington, MN, graduated from JFK High School in 1967, and joined the U.S. Army in 1970. Dick was preceded in death by his wife, Sylvia in 1993; mother, Dorothy Bares; stepfather, Alois Bares. Dick was a devoted husband, father, brother and friend. He is survived by his wife, Evelyn; son, Floyd; daughter, Sara (Brian) Euclide; granddaughters, Amelia, Greta, & Ella Euclide of WI; stepson, Mathew Harris; sisters, Barbara, Marion, Diane, Deborah, and Eva Mae; & many nieces & nephews. Private burial Tahoma Nat'l Cemetery, Auburn, WA.
Published in Star Tribune on November 26, 2008
Tommy R. Balfour
Mustang CE
1966-67
BORN: June 15, 1946 , DIED: November 4, 2007, LOCATION: Barhamsville, VA , Tommy was born on June 15, 1946 and passed away on Sunday, November 4, 2007, Tommy was last known to be living in Barhamsville, Virginia.
CHARLES W. DAVIDSON
WO1 Charles W. Davidson was a VHPA member who died after his tour in Vietnam on 11/03/2008 at the age of 65
Colorado Springs, CO
Flight Class 69-9
Date of Birth 01/31/1943
Served in the U.S. Army
Served in Vietnam with D/1/4 CAV in 69
Call sign in Vietnam DARKHORSE 14
This information was provided by John Keller
More detail on this person: CW4 Charles "Dave" Davidson, 65, born January 31, 1943 in Beaver Falls, PA passed away November 3, 2008. Dave was a career Army Pilot. He loved the outdoors, puppies, traveling, music, guns and cars. He is survived by his wife, Renee, whom he spoiled rotten, of Colorado Springs; six children, Connie (Eric) Anderson, Mark (Mary) Davidson, Rusty (Natalie) Kline, Scott (Cathy) Davidson, Lisa (Travis) Caraveau and Aliene (Don) Mittner; thirteen grandchildren and four great-grandchildren. Dave was loyal, honorable and dedicated to his family. He was loved beyond words and will be missed by all that knew and loved him! A memorial service will be held on Thursday, November 6th, 1pm at Dove-Witt Fountain Valley Chapel, 6630 S. Hwy 85/87, Fountain, CO. This information was last updated 11/07/2008