If any anyone has information concerning a recent death of a Darkhorse Member please contact us immidately so we can update with their information. Contact us at:
darkhorsecontrol@darkhorsevietnam.org
Darkhorse Recent Obituaries
Rayburn"Ray" Farmer Obituary
Rayburn "Ray" Farmer
1940 – 2018

Boone—Rayburn E. Farmer of Boone passed away on Thursday, November 1 after a lengthy battle with cancer. He was 78. Ray was born in Batesville, Ark. on March 21, 1940 to Sam and Mary Watson Farmer, one of 13 children He devoted his life to his love of hard work, family and country, earning a Silver Star for his service as a helicopter pilot in Vietnam. He also had his own business, Mountaineer Bonding, which he ran for more than three decades. He grew up on a cotton farm and as an early teen wanted to join the Army, but his mother wouldn't consent for him to go. So he traveled with his brothers, taking jobs in food processing plants in Michigan and Florida. Ray joined the Army while still a teenager, a move that allowed him to see the country and the world. He went to Fort Bragg to train as a paratrooper, excited by the prospect of "jump pay." He was stationed in Germany for a while but eventually served in Vietnam as America became more deeply involved in the war. Captain Farmer became a helicopter pilot and a flight commander. His brave exploits were captured in the book Vietnam Helicopter Crew Member Stories, Vol. 2, by H.D. Graham. 50 years ago this month, in an area known as Lai Khe, Captain Farmer made a three daring flights at treetop level - under heavy enemy fire and with little room to make a safe landing - to extract teams that had come under heavy enemy attack.
"His courageous initiative, staunch perseverance and exemplary skill as an aviator significantly contributed to the success of the mission and the saving of many lives," the Army noted. "Captain Farmer's unquestionable valor in close combat against numerically superior hostile forces is in keeping with the finest traditions of the military service and reflects great credit upon himself, the 1st Infantry Division, and the United States Army" He was awarded the Silver Star for his gallantry in 1969. Ray remained friends with many of his fellow serviceman for the rest of his life. After his military service ended, Ray moved back to eastern North Carolina and began a career in banking. He married his wife Sheila in 1978, and the family moved to Boone in 1980. A few years later, he started Mountaineer Bonding and served as a bondsman for many years, befriending many in law enforcement and the courts in Watauga and surrounding counties. He continued to fly long after his military service and had a hangar and single-engine plane at the Boone Airport for several years. He even returned to flying following a plane crash in 1999 that he walked away from despite his plane being destroyed. In retirement, Ray found joy in being a doting Poppy to his five grandchildren. Ray is survived by his wife, Sheila Nance Farmer of the home; two daughters, Desiree Garber and husband Paul of Lewisville, North Carolina, and Cheryl West and husband Alan of Elizabethtown, North Carolina; three granddaughters, Delaney Garber, Madeline West, and Carlie West; two grandsons, Sean Garber and Cameron West; three sisters, Wyveda Mabry and Marlyn "Sue" Vernon, both of Batesville, Arkansa, and Barbara "Dolly" Wilkinson of Lemoore, California, and one brother, Bob Farmer and wife Brenda of Callahan, Florida. He is also survived by a number of nieces and nephews. He was preceded in death by a son, Douglas Wayne Farmer, a veteran of Operation Desert Storm in Iraq; his father and mother; one sister and seven brothers. Ray was a longtime member of Greenway Baptist Church, and the family would like to thank the members of the church who supported and comforted him during his illness. Funeral services for Ray will be conducted Sunday afternoon, November 4, 2018, at 3:00 o'clock, at Greenway Baptist Church. The body will lie in state, at the church, from 1:00 until 3:00 o'clock. Officiating will be Reverend Darrell Hobbs and Reverend Harold Bennett. Military honors, provided by American Legion Post 130 and Disabled American Veterans Chapter 90, will be held following the funeral service. Military graveside rites and burial will also be held in Arlington National Cemetery. The family will receive friends Sunday afternoon, from 1:00 until 3:00 at the church, prior to the service. Online condolences may be sent to the Farmer family at www.hamptonfuneralnccom Hampton Funeral and Cremation Service, in Boone, NC, is in charge of the arrangements.
Published in Fayetteville Observer from Nov. 3 to Nov. 4, 2018
Jackson "Jack" B. Croker, 79, was born September of 1938. He was a native of Lake Arthur and resident of Houma, and passed away on Aug. 29, 2018.
A visitation will be held from 6 p.m. until 8 p.m. in his honor on Friday, Aug. 31, at Samart Funeral Home of Houma - West Park, 4511 West Park Ave. in Gray, and on Saturday, Sept. 1, from 10 a.m. until funeral time at the funeral home. A religious service will take place at 1:30 p.m. at the funeral home.
He is survived by his sons, James (Jodi), Robert (Susan), Carl, Brine, and Brian Croker; daughter, Sonda (Gary) Brown; numerous grandchildren; and great-grandchildren.
He was preceded in death by his wife, Brenda Harper Croker; parents, James and Anna Mae LaCombe Croker; brothers, Jimmy and Robert Croker; and sister, Carroll McCarney.
He retired in 1980 from the Army after 22 years of service. He became an Army recruiter during his 22 years. After retirement for the next 10 years he taught Jr. ROTC instructor at South Lafourche High School.
He continued to serve his fellow veteran's by participating in many programs and serving in many organizations throughout the years including, Commander of American Legion Post No. 31 for eight years, Area Commander American Legion for three years, American Legion 3rd District for two years, American Legion 3rd District Commander for one year, American Legion 3rd District Department Executive Committeeman, Member of VFW 3700 Life Member, Member of the United Veterans League Life Member, Member Vietnam 1st Division 4th Cavalier Darkhorse, Member of Veterans Park, Member of D-Day Museum and NOLA Charter Member, Past Member of Terrebonne Parish Veterans Memorial District Board, He was in charge of 4th of July Committee for eight years as an original member and was in charge of feeding the National Guard and family members prior to their departures.
He also hosted a local television show on HTV for veterans, highlighting the various veteran's organizations, what they do and how they help.
Reflecting back on his service to his country, several words come to mind, "pride, dedication and leadership."
Samart Funeral Home of Houma, West Park is in charge of arrangements.
Published in Houma Today & The Daily Comet from Aug. 29 to Aug. 30, 2018
<![if !supportLineBreakNewLine]>
<![endif]>
I just received information that Eric Gordon MacDonald Darkhorse 10 6/70-3/71 Passed away today. Please keep Eric and family in your prayers. I will post his obituary and funeral arrangements when I receive them.
James E. Liparula
GARRETT — James E. Liparula, 68, of Garrett died Monday, March 19, 2018, at Parkview Regional Medical Center in Fort Wayne.
He was born December 23, 1949, in Wilkes Barre, Pennsylvania, to Edward A. and Helen G. ( Holland) Liparula.
He was a U.S. Army veteran serving nine years of Active duty during the Vietnam War. He was a light helicopter observation scout. He served with the 1st Infantry and 1st Aviation Battalion. Jim was stationed in Phouloy, CanTho and Soc Trang.
He was a fireman in Baltimore, Maryland, for three years, served with the Garrett Police Reserves for 10 years and retired as a locomotive engineer after 37 years with the D & H Railroad and CSX Railroad in 2006.
Jim's memberships include the First Church of Christ of Garrett; American Legion Post 178 of Garrett where he held offices and was active with the funeral honor guard; VFW Post 1892 of Garrett; DAV of DeKalb County Chapter 43 serving as a DAV driver since 2004; Garrett Eagles; Garrett City Masonic Lodge, Mizpah Shrine of Fort Wayne; Quiet Knight; Howard County Vietnam Veterans Association; Northeast Indiana Vietnam Veterans Association; Legion Rider Squad 97; and Brotherhood of Locomotive Engineers & Trainman Division 153 since 1995. He was VFW 4th District Chaplain visiting veterans in hospitals and nursing homes. Jim's life always revolved around helping veterans.
He married Charlene F. "Charlie" (Price) Liparula on May 19, 1995, in Coshocton, Ohio and she died August 17, 2016.
Surviving are two sons and a daughter, Mark Groff of Reading, Pennsylvania, Stefanie R. (Leon) Hicks of Garrett and Michael D. Burger of Garrett; and grandchildren Laylah M. Hicks, Lillee F. Hicks, Liam M.H. Hicks and MaKenssey N. Hicks.
He was preceded in death by his parents, wife and a sister, Mary Liparula.
Services will be 1 p.m. Saturday, March 24, 2018, at the First Church of Christ in Garrett. Brother Bud Owen will officiate and burial will follow in Christian Union Cemetery in Garrett. Calling is Friday from 5-7 p.m. and also two hours prior to the service Saturday, from 11 a.m. to 1 p.m., all at the church.
Preferred memorials are to the American Heart Association or Quiet Knight.
Feller and Clark Funeral Home of Auburn is assisting the family with arrangements. To send condolences visit www.fellerandclark.com.
Jimmie Marlin "Hillbilly" Christy
Jimmie Marlin "Hillbilly" Christy, 65, born August 5, 1951, a resident of East Palestine, formally of Sistersville, WV went to be with his Lord on Wednesday, May 31, 2017 after a gradual decline in health.

Jim was a 1969 graduate of the Sistersville High School in Sistersville, WV and was drafted into the US Army in August following graduation where he served in the Vietnam War from 1969 to 1976. He served with distinction and pride.

He was an avid motorcyclist and had been employed as a concrete contractor for many years.

Jimmie was preceeded in death by his beloved Patti Lawski in 2015, his father, Denzil Marlin Christy in 1994; and Audrey Foster Christy in 2010. A niece, Angela Pyles, also preceded him in death in 2010.

Jimmie is survived by his three children, Dawn (Roy) Delapaz of Muskegon, Michigan, James (Amber) of Hammondsville, and Tony Christy of Weirton, WV. Other survivors include his three siblings, Linda (Richard) Pyles of Clarington, Susanna Christy Pierce of Paden City, WV, and Robert (Connie) Christy of Galivants Ferry, SC. He was also blessed with seven grandchildren and two great grandchildren.

Special appreciation goes to John and Kim of Leetonia for their friendship and devotion and care.

Friends will be received Saturday June 3, 2017 from 2:00 - 4:00 p.m. at the Linsley-Royal Funeral Home, East Palestine.

Calling hours and a service are pending at the Toothman Funeral Home, Jacobsburg, OH with burial following at the Centerville Concord Cemetery where he will be laid to rest beside his parents.
Schultz Chris 'CJ'
ARP RTO 11/65-7/67
Obituary
Christopher J. Schultz
1947 - 2016
Schultz, Christopher J.
Christopher J. Schultz, age 68, of Plainfield, and formerly of Oshkosh, died Tuesday morning, March 29, 2016, at his home. He was born on July 2, 1947, the son of Alvin and Myrtle (Perry) Schultz. Chris married Dorothy Baier on October 18, 1968.
From 1964 to 1967, Chris proudly served in the US Army deploying to Vietnam during the war. When returning from the war, he met his wife and was employed as a mechanical designer prior to retiring. Once retired he enjoyed helping veterans, spending time with his dog, Mini, and taking care of his yard. Chris always had candy to offer his grandkids, even when their parents said no. He loved to take care of everyone else, and making others laugh. Family time was important to him and gave him his favorite memories. He was a member of Plainfield VFW 6007 and a lifetime Member of Chapter 58 of DAV.
Survivors include his wife of 47 years, Dorothy Schultz; his children, Brad Schultz, Brian (Angela) Schultz, Kristin (Melody) Steen, Kara Critchelow, and Kimberly (John) Truckey; ten grandchildren, Tania (Andy), Alex, Maria (Arthur), Paul (Michelle), Rachael (Josue), Danine, Ethan, Alexyn, Adelynn, and Malachi; 5 great-grandchildren, Mason, Miguel, Emilio, Kennedy, and Ylenia; seven sisters and a brother; and five sisters-in-law. Preceding Chris in death are his parents, a sister, and his father-in-law and mother-in-law.
Funeral services will be held on Saturday, April 2, 2016, at 1:00 p.m. in Seefeld Funeral Chapels, 1025 Oregon Street, with Chaplain Laura Hawkins officiating. Interment will follow at Peace Lutheran Cemetery with full Military Honors. A time of visiting and sharing of memories will be held on Saturday from 11:00 a.m. until service time at the funeral chapel. Online condolences to the family may be made at www.seefeldfuneral.com. In lieu of flowers, memorials in Chris' memory may be given to American Cancer Society, High Ground, Honor Flights, or other Veterans Organizations.
Published in Oshkosh Northwestern on Mar. 31, 2016
William (Bill) Oliver Motes, 66, of 330 TC Bannister Rd., loving and faithful husband to Wanda Mattison Motes, passed away on Tuesday, December 26, 2017.

He was the faithful son of the late Willie Woodrow and Carrie Marie Gunnells Motes. He was a member of Broadmouth Baptist Church, the American Legion, VFW and the Vietnam Helicopter Crewmembers Association. He was an avid USC Gamecock and BHP Bear Football Fan. He missed very few BHP football games. He was an Army Vietnam Veteran, having served as a helicopter crew chief with Troop C (Air), 16th Calvary from 1971-1972. He retired from Michelin Tire Corporation with 25 years of faithful service.

He is survived by his beloved wife, Wanda Mattison Motes of the home; his beloved sons, Jason Motes of Jacksonville, N.C., Russell Motes and his wife, Chrissy of Anderson; his beloved grandchildren Cameron and Corey Motes of Jacksonville, N.C., Lily Campbell, Ellis Motes and Grant Motes of Anderson and brothers, Woody Motes and Jimmy Motes of Hodges, S.C.

He was predeceased by his parents, his brother, Otis Motes, a niece Shana Mattison, a favorite sister-in-law Gloria Landis and brother-in-law Calvin Mattison.
He is also survived by many nieces, nephews, and cousins.

Funeral services will be held 2 p.m., Friday, December 29th at Sullivan-King Chapel with Pastor Mark Gasque and Rev. Carroll Plemmons officiating. Visitation will be held Thursday from 6 until 8 p.m. at the Mortuary, 3205 North Hwy. 81, Anderson, SC.

The family is at the residence.

Flowers are optional, memorials may be made to: Hospice of the Upstate, 1835 Rogers Road, Anderson, SC 29621 or Upstate Warrior Solution, P.O. Box 27232, Greenville, SC 29617.

Sullivan-King Mortuary www.sullivanking.com
GARRETT LEWIS Obituary
LEWIS, GARRETT
'GARY' OWEN
Garrett 'Gary' Owen Lewis, passed away November 26th, 2015, in Gainesville, Florida. Born in Anderson, Indiana, October 6th, 1944, he spent his early life in Indiana. He received a Purple Heart, Bronze Star and Distinguished Flying Cross, among others, for his service as a Captain and helicopter scout pilot through two tours in the Vietnam War. He graduated from Ball State University in Indiana. He married Cynthia Lewis, the love of his life, on February 11th, 1983, and they made their home in Florida. He is survived by Cynthia, their two children, Angela and Timothy, and two grandsons, Owen and Landon. He is also survived by his mother, Mildred Lewis, and his sister, Linda Stanley. He is preceded in death by his father, Everett Lewis. He was a member of the First United Methodist Church in High Springs and a faithful follower of our Lord. He delighted in his family and spent his days trying to make their lives better. He was a devoted son, kind brother, loving husband, doting father, and proud grandfather. A lover of science fiction, joking with everyone he met, and old TV westerns, he will be sorely missed. Services will be held at First United Methodist Church in High Springs, December 1st, 2015 at 1 o'clock in the afternoon. Arrangements by ICS Cremation & Funeral Home, 386-752-3436.
Published in Gainesville Sun from Dec. 1 to Dec. 2, 2015
Ellefson, LeRoy "TT".
ARP 1969
Born: July 18, 1948
Died:
April 25, 2016
LeRoy J. Ellefson, 67, of Beloit, Wisconsin, passed away at his home surrounded by his family on Monday, April 25, 2016.
LeRoy was born on July 18, 1948 in Viroqua, Wisconsin, the son of C. Stanley and Mary (Hanson) Ellefson. He married Betty Wessels on November 4, 1979 in Richland Center, Wisconsin. LeRoy graduated from Western Technical College with a certificate in Automotive Body Repair. LeRoy worked at Nelson Muffler in Viroqua for 14 years. He and Betty moved to Beloit in 1992 and he was employed at SSI Technologies in Janesville, Wisconsin until retiring in 2008.
LeRoy served in the United States Army from May 9, 1968 and was honorably discharged as a Specialist Four E-4 on May 8, 1970. He then served in the Army Reserves until May 8, 1974. While in the Army LeRoy did a tour of duty in Vietnam with the 1st Squadron, 4th Calvary, 1st Infantry Unit. For his service LeRoy was awarded the Air Medal on December 28, 1968, and 4 additional Air Medal Oak Leaf Clusters on February 20, 1969, April 23, 1969, May 31, 1969, and July 20, 1969. He also received the Bronze Star in October of 1969, and "The Purple Heart" for wounds he received in action on July 20, 1969.
LeRoy enjoyed deer hunting, fishing, playing computer games, trying his luck at the lottery, and bowling with his wife in couples leagues. The family would like to thank the entire staff at Beloit Regional Hospice for all of the love and care they gave to LeRoy and the Ellefson family.
LeRoy is survived by his wife, Betty, mother, Mary Ellefson, son, Bobby Ellefson, 2 daughters, Shelly Ellefson, and Marissa (Jason) Roenneburg, granddaughter, Rhiannon, three brothers, Duane (Carolyn) Ellefson, Michael (Darlene) Ellefson, and Steve Ellefson, 4 sisters, Diane (John) Heal, Susan (Dave) Cudney, Barbara Ellefson, and Sandy (Steve) Thompson, father and mother-in-law, Robert and Shirley Wessels, sister-in-law, Barb Ellefson, 3 brothers-in-law, Victor Hirst, Vance (Lenor) Hirst, and Bobby (Julie) Wessels, along with many nieces, and nephews including a special niece, Amy Gabrielson, and 2 nephews, David Ellefson, and Paul Ellefson . He was preceded in death by his father, Stanley Ellefson, brother, Tom Ellefson, and brother-in-law, Mark Wessels.
Funeral service are 1:00 p.m., Friday, April 29, 2016 at Hansen-Gravitt Funeral Home 424 Prospect Street, Beloit, Wisconsin 53511 with Chaplain Mark Maxted of Beloit Regional Hospice officiating. Visitation will be held one hour prior to the service at the funeral home. Committal at Floral Lawn Cemetery in South Beloit, Illinois will follow the services with military honors provided by the Mead-Allen, VFW Post 2306 in Beloit
Kim R. Peterson
9/17/1951 - 12/3/2016

Kim R. Peterson passed away on December 3, 2016. Born September 17, 1951, he served his country in Vietnam and later worked for the Forest Service, then in law enforcement in Placer and El Dorado Counties.
A beloved member of the Auburn, Calif. community, Kim's life will be celebrated with a graveside service at 10 a.m. on December 23, 2016 at the New Auburn Cemetery with a reception to follow.
I just received information that Eric Gordon MacDonald Darkhorse 10 6/70-3/71 Passed away today. Please keep Eric and family in your prayers. I will post his obituary and funeral arrangements when I receive them.
Lawrence C. "Larry" Prokop D Troop 1/4 Cav ARP 1969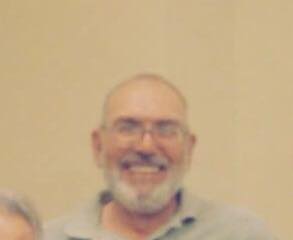 Lawrence C. "Larry" Prokop Died August 28, 2015 Lawrence Clement "Larry" Prokop, 72, of Bellaire, died at his home Friday, August 28, 2015. Larry was born July 13, 1943, the youngest child of Frank and Anna (Apfel) Prokop, in Detroit. He was united in marriage with Linda Dawson on October 24, 1970, at United Methodist Church in Central Lake. Larry attended LaSalle High School in Detroit and graduated from Bellaire High School. Larry was a veteran of the United States Army, where he attained the rank of Staff Seargant. He served in the Vietnam War and was discharged honorably as a combat wounded veteran in 1969. Larry earned the Bronze Star Medal, Purple Heart, Good Conduct Medal, National Defense Service Medal, and the Combat Infantryman Badge. Larry served in the Army from Dec. 19, 1963 until Dec. 25, 1969. To his brothers from Vietnam, Larry was forever "Prepared and Loyal." Larry loved his family, and was proud of his colorful and lively clan, including his siblings, Mary Ann, Lucille, Frank Jr., and Shirley. Linda and Larry always wanted a large family, and they were blessed with Peter in 1971. Though they had no more children together, Linda and Larry hosted a generation of local children at their home daycare, and Peter was never lacking a playmate. The deeply bonded trio of Larry, Linda and Peter was exemplified by the family fishing boat named "Pelada," a combination of their first names. Larry was a loving husband and father; his extended family of in-laws, friends and dear neighbors meant everything to him. Larry Prokop's passion in life was fishing. While some may have considered Larry's fishing an obsession bordering on illness, they needed to understand that his endless hours of warm water fishing was merely a hobby in his eyes. His true passion was fly fishing, and he was living the Trout Bum lifestyle long before it became more mainstream. While hours were spent discussing the virtues of flies and insect hatches, his sermons on the perils and possible damnation of the angler casting a Royal Wulff were priceless. He also was an incredibly generous man. He was generous with his knowledge, his time, and his money, especially when it came to introducing children to the outdoors and the joys of fishing. He helped found Kids Fishing Day in Bellaire in 1975, with members of the Bellaire Conservation Club. Area conservation groups helped stock the Pond at Meadowbrook in Bellaire with thousands of fish, and hundreds of kids showed up every year for the fun. Larry also had a great love for upland bird hunting and his succession of English Setters who provided mirth, companionship, and the opportunity to test one's patience on a daily basis. Larry is survived by his son, Peter (Alison) Prokop; grandson, Arthur; Siblings, Frank Jr., Lucille and Shirley, his in-laws, The Dawson family; and many nieces, nephews, friends and neighbors. He loved all of you deeply. He was preceded in death by his beloved wife, Linda Kay (Dawson) Prokop; his sister, Mary Ann; his parents and grandparents; and his last dog, Riley James. A graveside service with full military honors will be held at 8 a.m. Tuesday, Sept. 15, 2015, at Lakeview Cemetery in Bellaire. In lieu of flowers, memorial donations may be made to Bellaire Conservation Club, c/o Kids Free Fishing Day, P.O. Box 177, Bellaire MI, 49615. Arrangements are being made by Mortenson Funeral Home of Central Lake.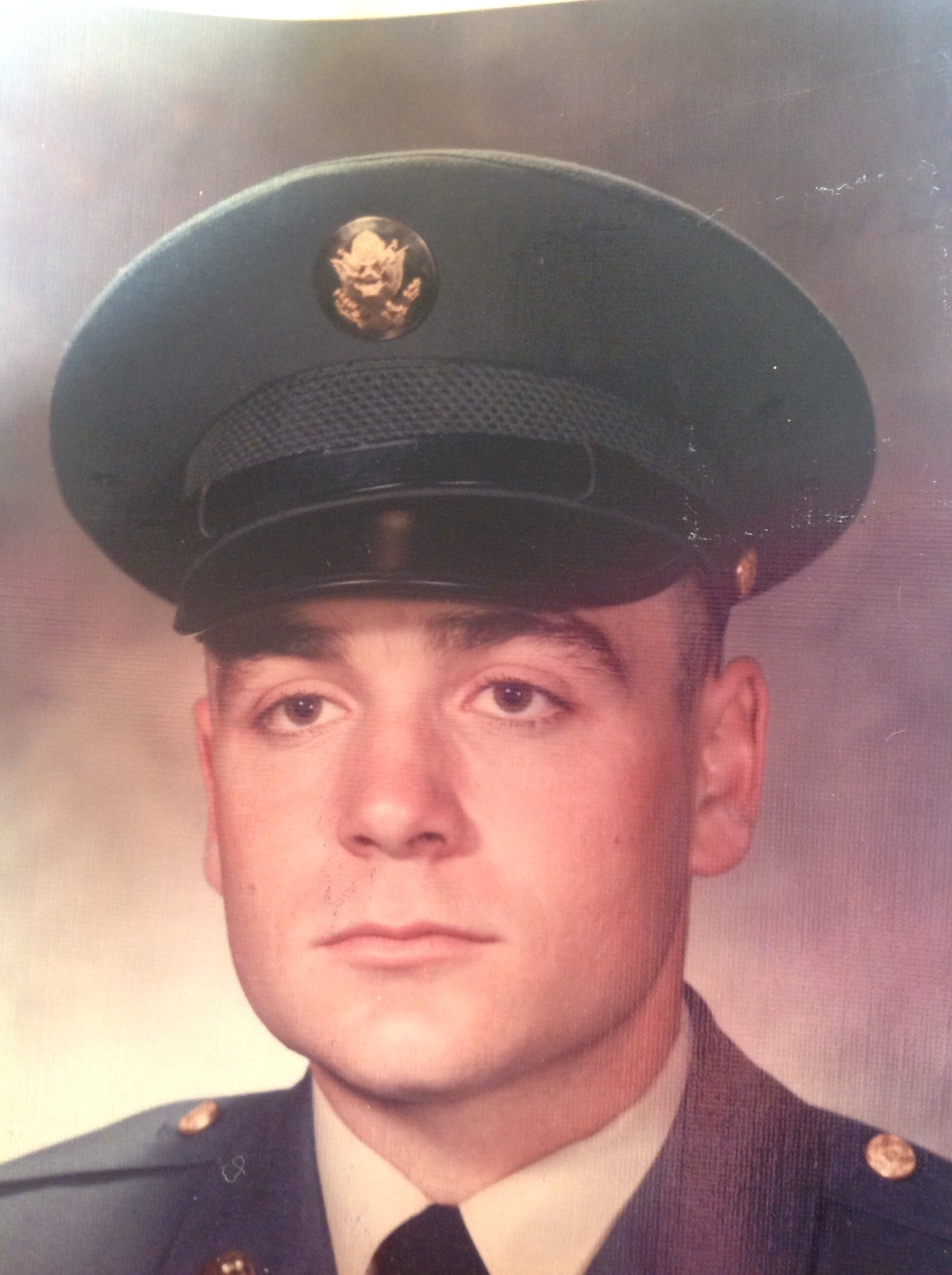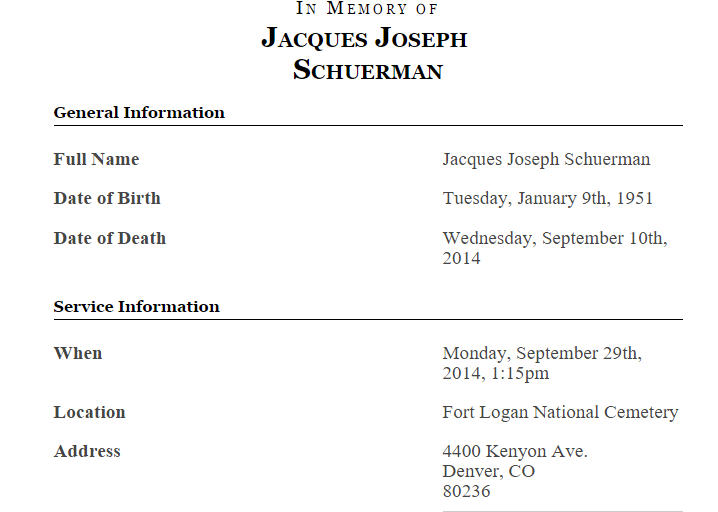 Jacques "JACK" Schuerman was a member of Darkhorse serving in C Troop 16th Cav in Soc Trang 1970 and then traveling to Can Tho where he remained until 1971. Jack served bravely as a Crewchief and in Maintaince during his tour. Jack will be truly missed by his Darkhorse Brothers. Rest in Peace Brother.
Obituary for Bradley Fredrick Linsmeyer "Gramps"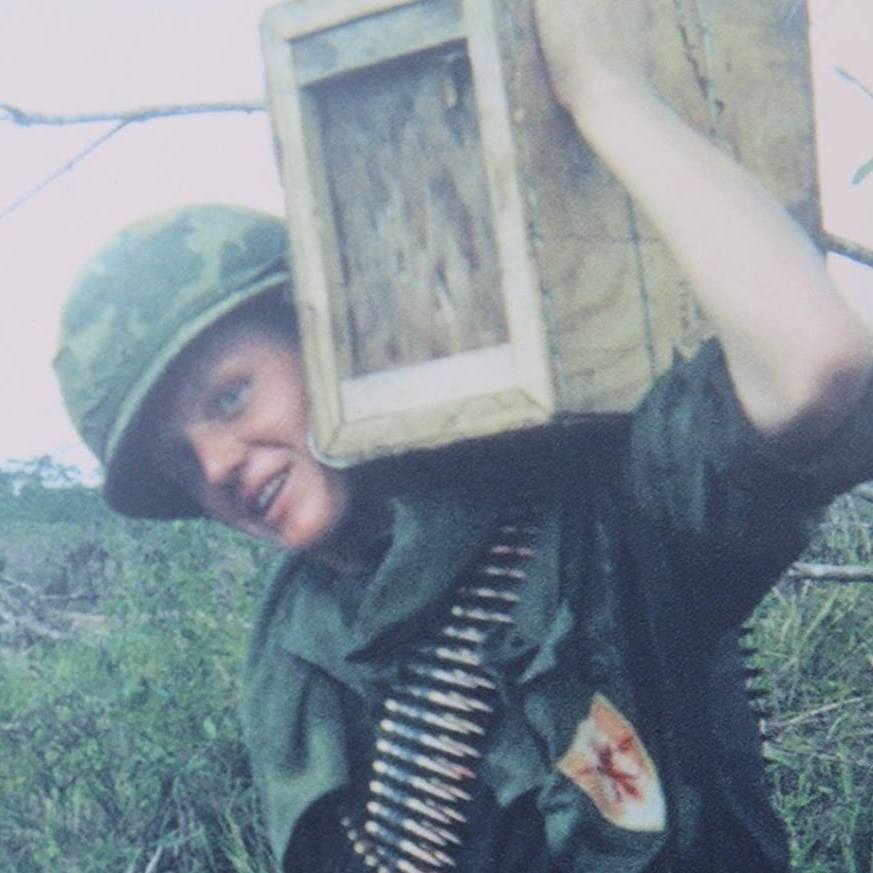 Bradley Fredrick Linsmeyer "Gramps"
age 67 of Butternut, died peacefully at his home Tuesday July 7, 2015. He was born on February 10, 1948 in Park Falls and was the son of
Gertrude (Linsmeyer) Dul. He spent most of his life in Butternut and on April 27, 1968 he married Lucky Louise Storm. After proudly serving in
the Army during the Vietnam War, he came home to his lifelong passion of working in the woods. He enjoyed fishing, hunting, and spending
time with family and friends.

He is survived by:
(2)children:
Brenda (Dave) Dragovich of Butternut
Sara (Jim) Schultz of Butternut
(5)grandchildren:
Daniel Linsmeyer
Jacob Luhtala Jr.
James Linsmeyer
Katelyn Schultz
Nicholas Schultz all of Butternut
(1)soon-to-be great-grandson
(1)brother:
Bernard (Juli) Dul of Butternut
(1)nephew
and many relatives and friends.

He was preceded in death by his mother in 1979, his wife Lucky in 1972 and son Fredrick August Linsmeyer in 1981.

The Memorial service will be held on Friday July 17, 2015 at 11:00 am from St. Paul's Lutheran Church in Butternut. Rev. John A. Deitz will officiate.

Visitation will be held on Friday July 17, 2015 at 10:00 am until the hour of service at the church.

Burial will follow at Butternut Union Cemetery. Military rites will follow the service under the auspices of the Butternut American Legion.

The Novitzke Funeral Home is assisting the Family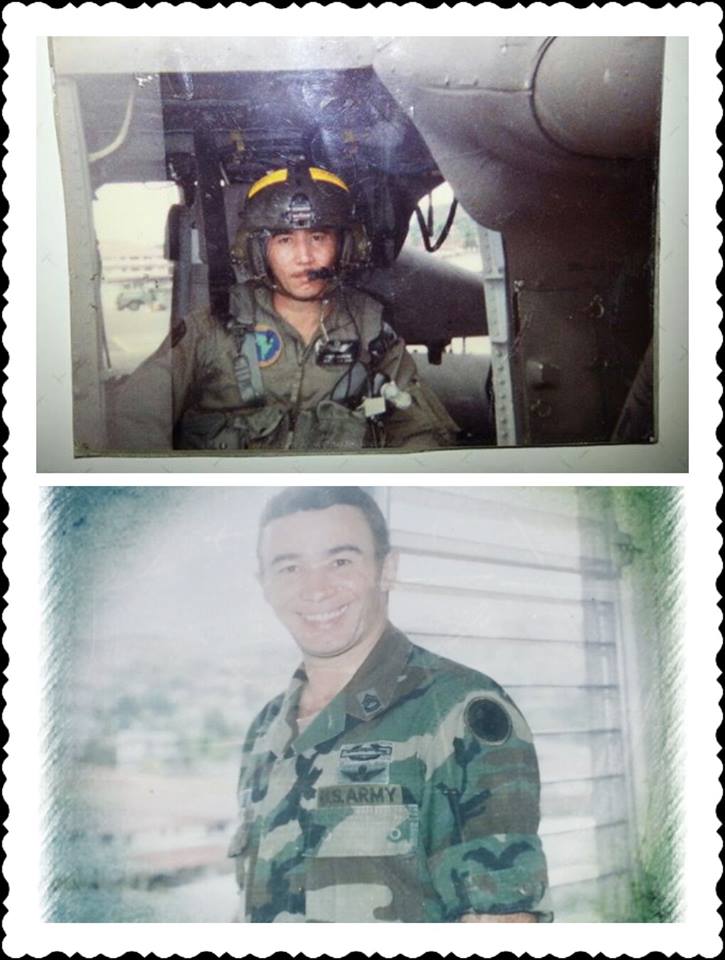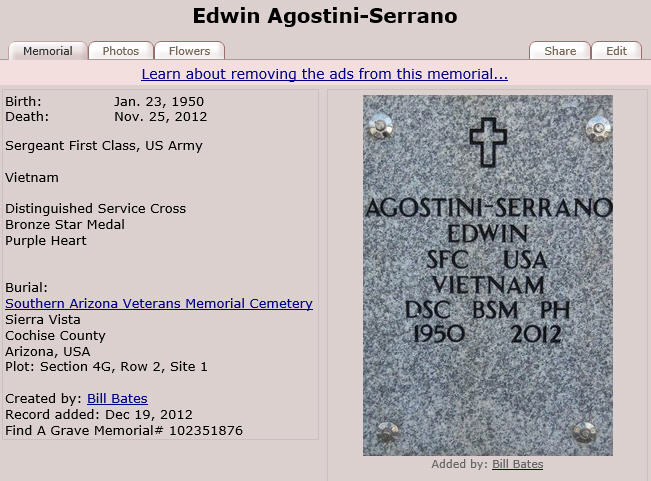 Jimmy Russell, Darkhorse 1968-69, Mustang Crew Chief D Troop 1/4 Cav. 1st Infantry Division.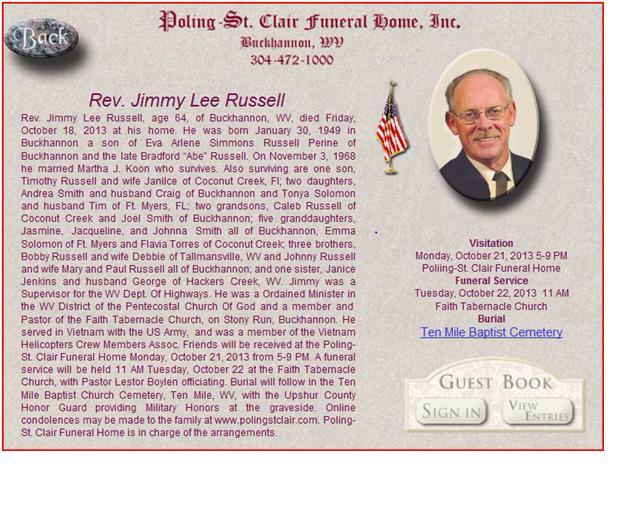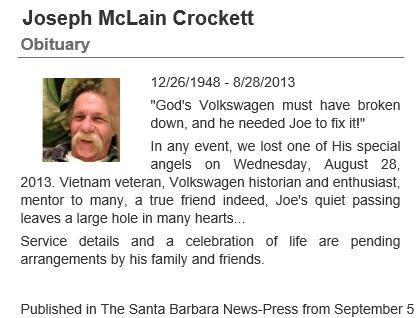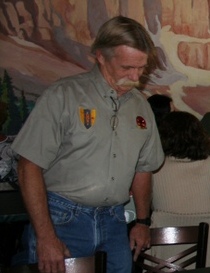 David John Fesmire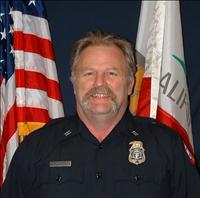 Sept. 23, 1952 to Nov. 20, 2007
Dave "Fezz" Fesmire passed peacefully on Nov. 20, 2007 at home with family surrounding him. Dave and Karen, along with their daughters Kindra, Katti and Mikki made Lucerne their home in 1987. Dave loved and supported his girls and their activities. You could find him on the sidelines at soccer, softball, volleyball and basketball games. He supported his daughters while cheerleading at Upper Lake football games – he knew all the cheers! Dave loved his grandchildren, Dannyelle, Jerry Lee, Johnny and Jason. He enjoyed riding his Harley Davidson motorcycle, being with friends, hunting, family camping, geocaching and scuba diving. Dave's dedication to the Lucerne Fire Department began as a volunteer medic/firefighter in 1987. He joined the Northshore Fire Authority family permanently in 2002 where he was promoted to Captain. Dave served on the North Coast Emergency Medical Services Advisory Board, contributing to the enhancement of Lake County's Emergency Medical Services system.
Dave loved his family and was committed to his community, but his proudest accomplishment was serving his country. He served two tours with the United States Army in Vietnam as a Helicopter Crew Chief and Door Gunner January 1971 to January 1973. He was assigned to the 271st Assault Helicopter Company then transferring to C Troop 16th Cavalry Darkhorse Unit and proudly serving in the Fourhorsemen Aero-Lift Platoon. Honors earned include two Bronze Stars, one Purple Heart, and 34 Air Medals for combat flight time, one with Valor for the rescue of a downed helicopter crew.
Dave was a member of the Vietnam Helicopter Crew Member Association. This evolved into what became his passion – reuniting brothers from the Darkhorse unit. Dave became Unit Organizer and Reunion Director (or Mother Hen and Chief Herder of the Darkhorse Flock). He and "son" Russell were responsible for reuniting hundreds of brothers. The Darkhorse Family continues to grow and thrive and will be forever grateful to Dave. Dave was an Honorary Aero Rifleman, a Distinguished Trooper of the 1st Squadron, 4th U.S. Cavalry, Quarter Horse Association, member of the Vietnam Pilots Association. He was also a member of the Vietnam Veterans of America Lake County Chapter 951. For those who attended the Celebration of Life at Fezzy Fest-what an honor.
A memorial procession will begin at 10:45 a.m. Saturday, Jan. 12 at the intersection of 11th and Country Club in Lucerne, past Lucerne Elementary School to Hwy 20, to 7th Street. Military and Fire Services will commence at the Lucerne Fire Station following the procession. Dave was a husband and best friend, a great Daddy, a fun Poppa Pie, a kind son, an amusing brother, a respected comrade, a spirited co-worker, a true friend, a loyal employee and an honest neighbor. We miss you so much. You will forever be in our hearts. In lieu of flowers, donations may be made to the Fesmire Trust Fund at any Westamerica Bank branch.